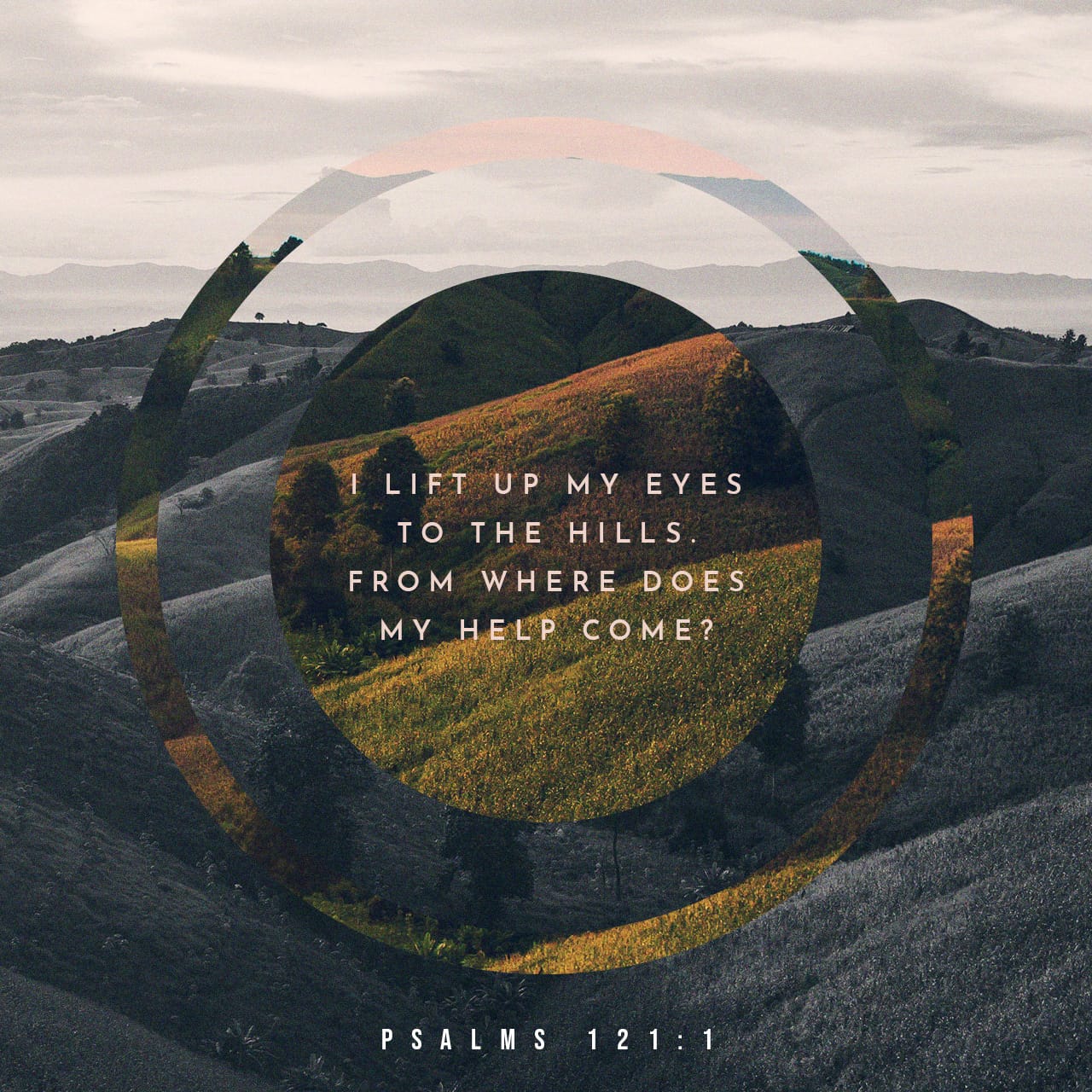 The Psalms are full of words of hope and words of life. Words of challenge even, and words that fill us up with encouragement. One such example is found in Psalm 121 where we see David asking the pertinent question; "from whence cometh my help?" Psalm 121:1b (KJV)
But I've always wondered why it is that he is looking up to the hills and asking that question. Is it because he is familiar with the surroundings?
Maybe! Afterall he was a shepherd of his father's flock and may have spent a considerable time in the hills of his youth. Was it that when he was fearing for his life, from the pursuit of King Saul that he spent a considerable time hiding out in the hills? Again, maybe.
In Him we find Hope and Life!
They are quite possibly not the same hills, but David was aware of his surroundings – In the beginning of the Psalm we can possibly identify with him feeling a fair bit of despair, grief, darkness and hopelessness because of what he is facing in the present time. Maybe he is being challenged yet again, he has doubts fears, and concerns that are weighing heavily on his mind. I'm sure we can all relate in these challenging times.
"But when he looked at those hills, he saw something more. He saw protection. He saw deliverance. He saw safety in the cleft of the Rock. In those hills, David knew the presence of God." (Rebecca Davis – Here's the Joy)
We too can know the presence of God in these unsettling times! That is the hope and encouragement I want to leave you with.
For in him we can find our strength, for He is our strong tower.
Check out these links to songs that feature that same theme:
I Lift my Eyes Up (Psalm 121) – Brian Doerksen
Rhapsodic Variations: "My Strength, My Tower" – Dean Goffin (Featuring the Wellington Citadel Band)